Nuestra empresa se dedica a producir el proveedor, fabricante y exportador de
Swivel Line Fishing
en calidad superior, pero con precios más baratos, así como el excelente servicio a nuestros clientes. En cuanto a nuestro saber hacer profesional y línea de proceso bien controlado, el equipo de Monden seguramente podemos apoyar el mejor producto con el precio más competitivo. Somos dueños de nosotros mismos fábrica y calidad terminante sistemas. Bueno control de calidad, tiempo de entrega rápida se garantizan. Esperamos escuchar de usted pronto y tener una buena cooperación con usted.
Equipado con instalaciones de gama alta y un
Swivel Line Fishing
altamente cualificado y la experiencia profesional de la empresa se desarrolla para ofrecer la mejor calidad al precio más asequible. De cara al futuro, nos comprometemos a dar lo mejor en términos de valor y satisfacción del cliente.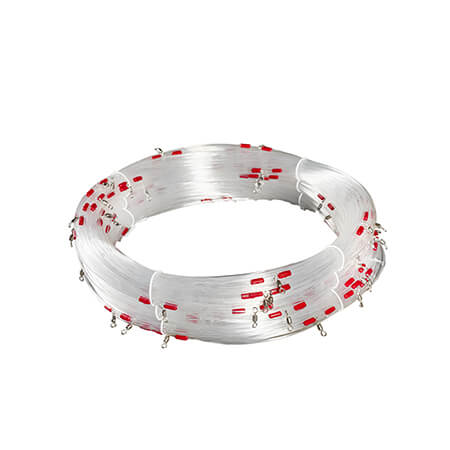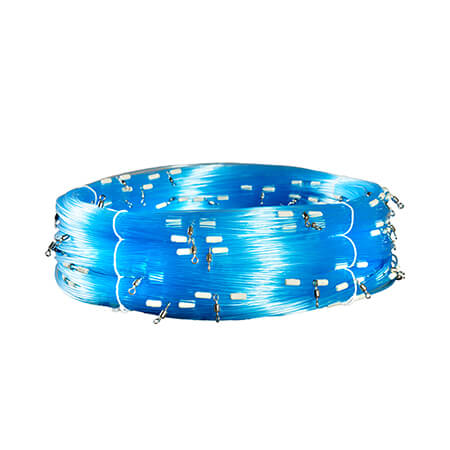 Swivel Line Fishing
Modelo - NM-SWL
Material para linea principal:Línea de pesca de monofilamento de nylon
Diámetros:1.2mm,1.3mm,1.4 mm,1.6mm,1.8mm,2.0 mm,2.25mm,2.5mm,3 3.0 mm
Construcción:Tapones de plástico moldeados resistentes a la intemperie con tecnología de unión patentada
Tapones adheridos que retienen hasta 100 kgf de fuerza de tracción.
El acero inoxidable gira para una mayor durabilidad..
Altamente personalizable en el set de maquillaje.
Opciones de color para líneas mono y tapones disponibles.
Origen:Taiwán
La línea giratoria es un pre-línea principal tapada,con giros establecidos a intervalos fijos según demanda.Los tapones tradicionales en una línea giratoria con línea de monofilamento de nylon están hechos con hilo enrollado pegado a la línea principal,o con mangas metálicas sujetas como topes.Si bien estos son ampliamente utilizados,la durabilidad y consistencia de estos tapones hechos a mano ha sido un problema.Nuestra línea giratoria está desarrollada para resolver este problema..Con nuestra innovadora tecnología de unión de topes,tapones de plástico moldeados están unidos a la línea principal mono de nylon por semi-proceso automático con fuerza uniformada,para asegurar un enlace consistente sin comprometer la resistencia de la línea.Los tapones de plástico adheridos pueden soportar hasta 100 kgf de fuerza de tracción.Combinado con una fuerza sobresaliente,alta transparencia, &buena resistencia a la abrasión de nuestra línea mono de nylon,nuestra línea giratoria es la solución perfecta para el fondo&amperio;pesca de palangre costera.Para aquellos que prefieren usar broches en lugar de giratorios,también podemos ofrecer la línea solo con tapones.
Diámetro de línea disponible desde 1.2 mm hasta 3.0 mm,nuestra línea giratoria es muy versátil con un tipo giratorio personalizable,distancia entre giratorios,paso de tapón&amperio;establecer longitud.Venga y discuta con nosotros sus necesidades y crearemos su propia línea giratoria a medida.
TAIWAN TWINE AND ROPE CO., LTD.
NM-SWL
none
999999999
http://schema.org/InStock
USD
2020-12-31
https://www.longlinesfishing.com/es/swivel-line-with-nylon-monofilament-line-3.html
TAIWAN TWINE AND ROPE CO., LTD.
90
out of
100
based on
100
user ratings
Enquiry Now
Productos Lista