Nós fabricamos, fornecimento e exportação bonita e elegante
Swivel Line Fishing
. E nós oferecemos a melhor relação de trabalho com os nossos clientes, com muitos representantes de vendas amigável e experiente. Nós também temos um rigoroso sistema de 3 etapas de controle de qualidade para garantir que você está recebendo os produtos da mais alta qualidade feitos.
Nosso
Swivel Line Fishing
têm alta qualidade e preço competitivo, nossa empresa tem a pronta entrega e serviço eficiente. Uma vez que você começar o negócio com a gente, você nunca será decepcionado com o nosso grande serviço e suporte.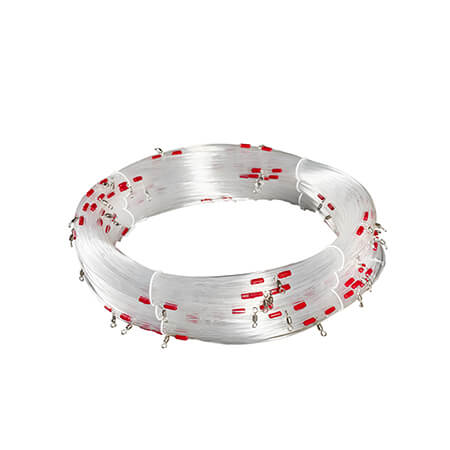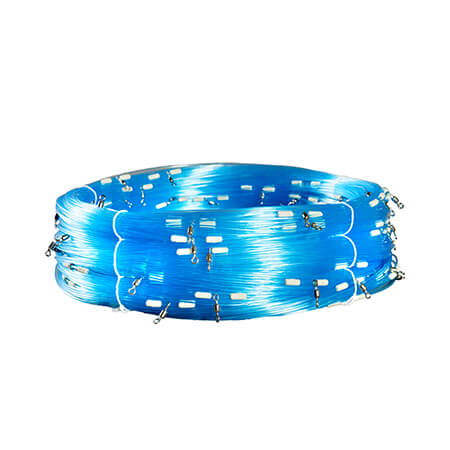 Swivel Line Fishing
Modelo - NM-SWL
Material para a linha principal:Linha de pesca de monofilamento de nylon
Diâmetros:1.2mm,1.3mm,1.4mm,1.6mm,1.8mm,2.0mm,2.25mm,2.5mm,3.0mm
Construção:Rolhas de plástico moldadas à prova de intempéries com tecnologia de junção proprietária
Rolhas coladas que retêm até 100kgf de força de tração.
Giros em aço inoxidável para durabilidade a longo prazo.
Altamente personalizável na maquiagem.
Opções de cores para linhas mono e rolhas disponíveis.
Origem:Taiwan
A linha giratória é um pré-linha principal com rolha,com giros definidos em intervalos fixos por demanda.As rolhas tradicionais em uma linha giratória com linha de monofilamento de nylon são feitas com fio enrolado colado na linha principal,ou com mangas de metal apertadas como rolhas.Embora estes sejam amplamente utilizados,a durabilidade e a consistência dessas rolhas feitas manualmente têm sido um problema.Nossa linha giratória é desenvolvida para resolver esse problema.Com nossa inovadora tecnologia de junção de rolhas,rolhas de plástico moldadas são ligadas à linha principal mono de nylon por-processo automático com força uniformizada,para garantir uma ligação consistente sem comprometer a força da linha.As rolhas de plástico coladas podem suportar até 100 kgf de força de tração.Combinado com força excepcional,alta transparência, &boa resistência à abrasão da nossa linha mono de nylon,nossa linha giratória é a solução perfeita para o fundo&pesca com palangre costeira.Para aqueles que preferem usar snaps ao invés de swivels,também podemos oferecer a linha apenas com rolhas.
Diâmetro da linha disponível a partir de 1.2mm até 3.0mm,nossa linha de giro é altamente versátil com o tipo de giro personalizável,distância entre giros,arremesso&definir comprimento.Venha e discuta conosco com sua exigência e nós construiremos sua própria linha de giro.
TAIWAN TWINE AND ROPE CO., LTD.
NM-SWL
none
999999999
http://schema.org/InStock
USD
2020-12-31
https://www.longlinesfishing.com/pt/swivel-line-with-nylon-monofilament-line-3.html
TAIWAN TWINE AND ROPE CO., LTD.
90
out of
100
based on
100
user ratings
Enquiry Now
Produtos Lista