Hemos estado liderando la fabricación de
Multifilamento De Pesca
, Situado en fábrica Taiwan, Como un fabricante profesional Exportador con una excelente reputación como proveedor de fiabilidad. Nuestros productos contienen diversos tamaños, etc ... Si usted estaba interesado en nuestros productos, no dude en
Contáctenos
. Suministramos a usted en el mejor precio, calidad.
Tenemos de primera clase
Multifilamento De Pesca
, Fuerte capacidad de I + D, experiencias ricas e inspección completa significa. Podemos proporcionar la gama completa de malla de alambre y productos elaborados para los clientes de todo el mundo.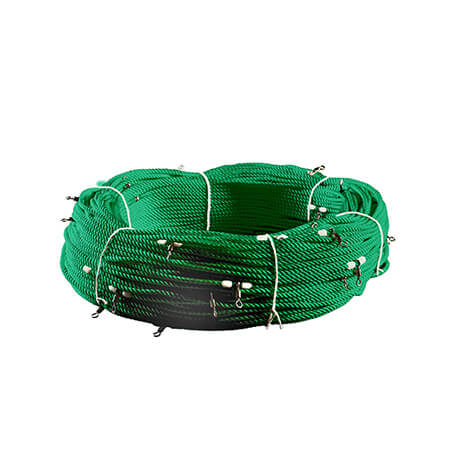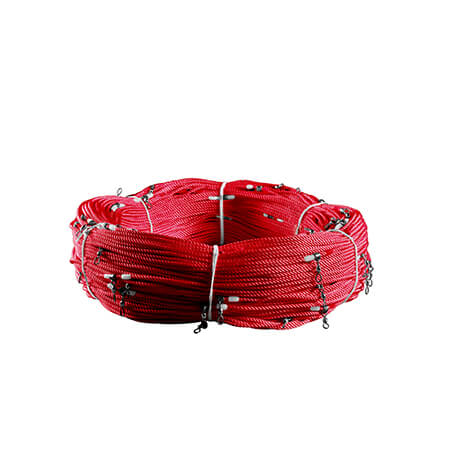 Multifilamento De Pesca
Modelo - 3S-SWL
Material para linea principal:3 3-filamento 100%Cuerda de poliéster o poliéster/Danline cuerda mixta
Diámetros:2.5mm,3 3.0 mm,3 3.5mm,4 4.0 mm,4 4.5mm,5 5.0 mm,5 5.5mm
Construcción:Tapones de plástico moldeados resistentes a la intemperie.
Tapones adheridos que retienen hasta 100 kgf de fuerza de tracción.
Giratorios de acero inoxidable para mayor durabilidad..
Altamente personalizable en el set de maquillaje.
Opciones de color disponibles con resina coloreada.
Origen:Taiwán
La línea giratoria es un pre-línea principal tapada,con giros establecidos a intervalos fijos según demanda.Para aquellos que buscan la máxima resistencia a la abrasión para la línea principal de pesca de palangre de fondo,nuestra línea giratoria hecha con 3-la cuerda retorcida es la solución ideal.El material de la cuerda está disponible en 100%poliéster,o en poliéster/Danline(polipropileno de alta densidad)cuerda mixta,ambos están ajustados específicamente con el equilibrio y giro correctos para un manejo fácil;Moldeado todo-tapones de plástico para clima aseguran la uniformidad&Estabilidad de los tapones incluso en las condiciones más severas en alta mar.;Solo se eligen rótulas de acero inoxidable para garantizar una durabilidad a largo plazo;Las cuerdas se tratan con resina adicional para una mayor resistencia a la abrasión y al mismo tiempo ofrecen opciones de color.(rojo,amarillo o verde).
Nuestra línea giratoria es muy versátil con un tipo giratorio personalizable.,distancia entre giratorios&amperio;establecer longitud.Venga y discuta con nosotros sus necesidades y crearemos su propia línea giratoria a medida.
TAIWAN TWINE AND ROPE CO., LTD.
3S-SWL
none
999999999
http://schema.org/InStock
USD
2020-12-31
https://www.longlinesfishing.com/es/swivel-line-with-3-strand-twisted-rope-2.html
TAIWAN TWINE AND ROPE CO., LTD.
90
out of
100
based on
100
user ratings
Enquiry Now
Productos Lista