TAIWAN TWINE AND ROPE CO., LTD. is the leading Taiwan manufacturer, supplier and exporter of
Swivel Line With 3 Strand Twisted Rope
. We are involved in offering customization in terms of size, design, pattern and color as per the specifications of the clients. We ensure the best quality, which is in compliance with global quality principles as our domestic manufacturing unit is installed with highly developed machinery to ensure the quality.
We own a very gifted artisan talent pool which guarantees timely deliveries with top quality
Swivel Line With 3 Strand Twisted Rope
. We also cater to our broad client base offering our range in customized form adhering to the demands and specifications of our clients.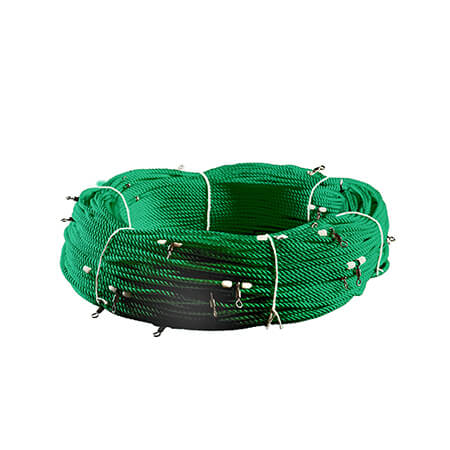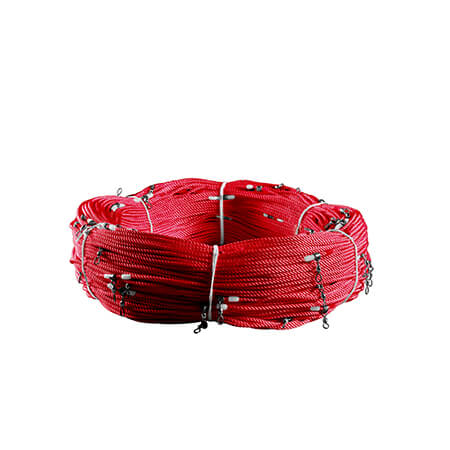 Swivel Line With 3 Strand Twisted Rope
Model - 3S-SWL
Material for main line: 3-strand 100% Polyester rope or Polyester / Danline mixed rope
Diameters: 2.5mm, 3.0mm, 3.5mm, 4.0mm, 4.5mm, 5.0mm, 5.5mm
Construction: Weatherproof molded plastic stoppers
Bonded stoppers that withhold up to 100kgf pulling force.
Stainless steel swivels for durability.
Highly Customizable on set make up.
Color options available with colored resin.
Origin: Taiwan
Swivel line is a pre-stoppered main line, with swivels set at fixed intervals by demand. For those seeking utmost abrasion resistance for bottom longline fishing main line, our swivel line made with 3-strand twisted rope is the ideal solution. Rope material is available in 100% polyester, or in Polyester/Danline (high density polypropylene) mixed rope, both are specifically tuned with the right balance and twist for easy handling; Molded all-weather plastic stoppers ensures uniformity & stability of the stoppers even under the most severe conditions at the deep sea; Only stainless steel swivels are chosen to ensure long term durability; Ropes are further resin treated for enhanced abrasion resistance and in the same time offers color options (red, yellow or green).
Our swivel line is highly versatile with customizable swivel type, distance between swivels & set length. Come and discuss with us with your requirement and we will custom build your very own swivel line.
TAIWAN TWINE AND ROPE CO., LTD.
3S-SWL
none
999999999
http://schema.org/InStock
USD
2020-12-31
https://www.longlinesfishing.com/swivel-line-with-3-strand-twisted-rope.html
TAIWAN TWINE AND ROPE CO., LTD.
90
out of
100
based on
100
user ratings
Enquiry Now
Products List