Kami adalah produsen profesional, pemasok dan eksportir yang berkaitan dengan desain, pengembangan dan produksi
Swivel Line Dengan 3 Strand Twisted Rope
. Dengan transportasi yang nyaman accessSelling baik di seluruh pasar domestik, produk kami telah memenangkan pujian dari pelanggan di seluruh dunia, juga disambut hangat oleh klien di Taiwan. Kami sangat menantikan untuk bekerja sama dengan lebih banyak klien di seluruh dunia untuk pembangunan umum dan saling menguntungkan.
hubungi kami
hari ini untuk mendapatkan keuntungan dari apa yang kita tawarkan.
Seluruh staf akan berusaha untuk menyediakan tingkat yang lebih tinggi
Swivel Line Dengan 3 Strand Twisted Rope
dan layanan sepenuh hati bagi pelanggan kami untuk terlibat dalam gelombang memperluas industri. Produk yang ditawarkan kepada klien kami dalam berbagai bentuk, ukuran, warna dan selesai sesuai dengan tuntutan klien kami.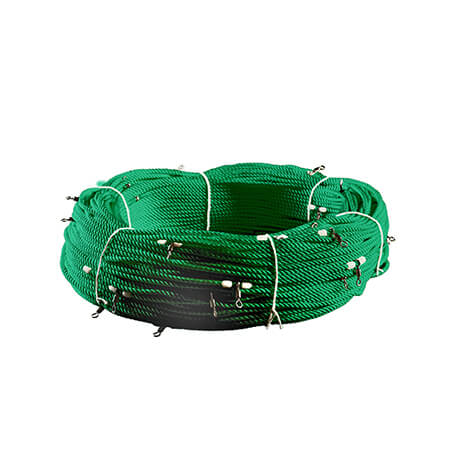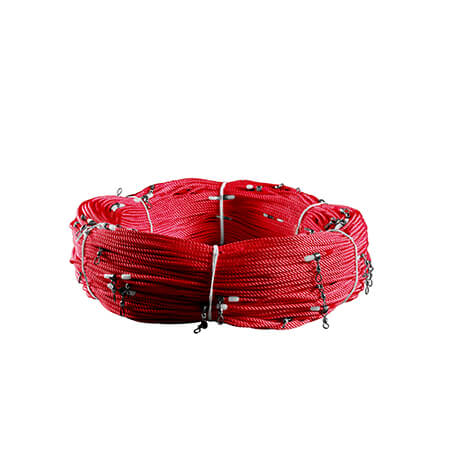 Swivel Line Dengan 3 Strand Twisted Rope
model - 3S-SWL
Bahan untuk jalur utama:3-untai 100%Tali polyester atau Polyester/Tali campuran Danline
Diameter:2.5mm,3.0mm,3.5mm,4.0mm,4.5mm,5.0mm,5.5mm
Konstruksi:Sumbat plastik tahan cuaca
Sumbat berikat yang menahan gaya tarik hingga 100kgf.
Putar stainless steel untuk daya tahan.
Sangat dapat dikustomisasi saat diatur.
Pilihan warna tersedia dengan resin berwarna.
Asal:Taiwan
Garis putar adalah pra-jalur utama terhenti,dengan putar ditetapkan pada interval tetap berdasarkan permintaan.Bagi mereka yang mencari ketahanan abrasi maksimal untuk pancing utama longline,garis putar kami dibuat dengan 3-strand twisted rope adalah solusi ideal.Bahan tali tersedia dalam 100%poliester,atau dalam Poliester/Danline(polypropylene kepadatan tinggi)tali campuran,keduanya secara khusus disetel dengan keseimbangan dan putaran yang tepat untuk penanganan yang mudah;Dibentuk semua-sumbat plastik cuaca memastikan keseragaman&stabilitas penyumbat bahkan di bawah kondisi paling parah di laut dalam;Hanya putar stainless steel yang dipilih untuk memastikan daya tahan jangka panjang;Tali adalah resin lebih lanjut dirawat untuk meningkatkan ketahanan abrasi dan pada saat yang sama menawarkan opsi warna(merah,kuning atau hijau).
Garis putar kami sangat fleksibel dengan tipe putar yang dapat disesuaikan,jarak antar putar&atur panjangnya.Datang dan diskusikan dengan kami dengan kebutuhan Anda dan kami akan membangun sendiri garis putar Anda sendiri.
TAIWAN TWINE AND ROPE CO., LTD.
3S-SWL
none
999999999
http://schema.org/InStock
USD
2020-12-31
https://www.longlinesfishing.com/id/swivel-line-with-3-strand-twisted-rope.html
TAIWAN TWINE AND ROPE CO., LTD.
90
out of
100
based on
100
user ratings
Enquiry Now
Produk daftar