TAIWAN TWINE AND ROPE CO., LTD. é reconhecido como um fabricante de classe mundial, fornecedor e prestador de
Corda De 3 Fios
. Como um dos fabricantes mais experientes no negócio. Nós sempre fornecer aos nossos clientes com menor taxa de falha, rápido prazo de entrega, custo-eficácia, e melhor serviço pós-venda. Nós temos sido estabelecida relação comercial com muitos países ao redor do mundo, a nossa empresa tem utilizado uma equipe profissional e crescente para pesquisa e desenvolvimento. a nossa capacidade de concepção lógica, OEM / ODM são bem-vindos em sua maioria. Somos reconhecidos pelo melhor serviço aos seus clientes, através de boa qualidade, preço razoável e pronta entrega.
Profissionais de design de
Corda De 3 Fios
, Macio, confortável, prático e estilo safe.Different, tamanho diferente, material diferente, alta qualidade e melhor price.Welcome para obter mais informações, não hesite em contactar-nos.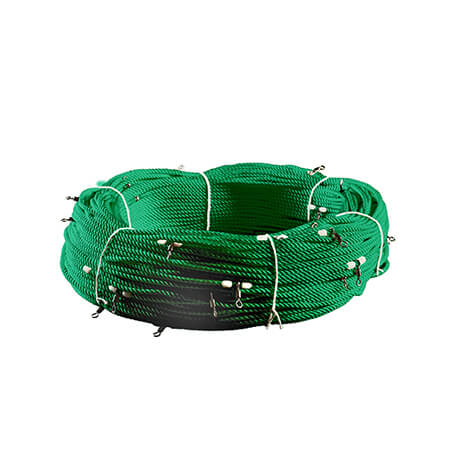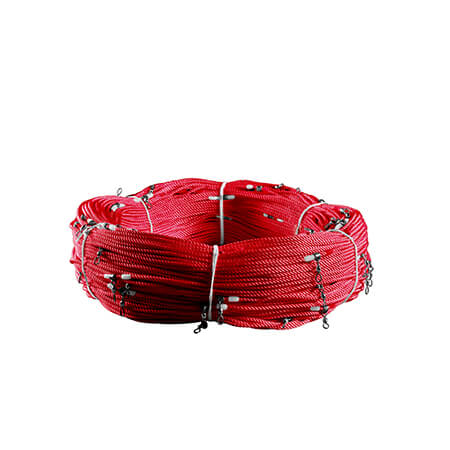 Corda De 3 Fios
Modelo - 3S-SWL
Material para a linha principal:3-vertente 100%Corda de poliéster ou poliéster/Danline corda mista
Diâmetros:2.5mm,3.0mm,3.5mm,4.0mm,4.5mm,5.0mm,5.5mm
Construção:Rolhas de plástico moldadas à prova de intempéries
Rolhas coladas que retêm até 100kgf de força de tração.
Giros em aço inoxidável para maior durabilidade.
Altamente personalizável na maquiagem.
Opções de cores disponíveis com resina colorida.
Origem:Taiwan
A linha giratória é um pré-linha principal com rolha,com giros definidos em intervalos fixos por demanda.Para quem procura a máxima resistência à abrasão na linha principal de pesca com palangre de fundo,nossa linha giratória feita com 3-corda trançada é a solução ideal.O material da corda está disponível em 100%poliéster,ou em poliéster/Danline(polipropileno de alta densidade)corda mista,ambos são ajustados especificamente com o equilíbrio e torção certos para facilitar o manuseio;Moldado tudo-rolhas de plástico resistem a uniformidade&estabilidade das rolhas, mesmo nas condições mais severas em alto mar;Somente articulações de aço inoxidável são escolhidas para garantir durabilidade a longo prazo;As cordas são tratadas com resina adicional para maior resistência à abrasão e, ao mesmo tempo, oferecem opções de cores(vermelho,amarelo ou verde).
Nossa linha de giro é altamente versátil com o tipo de giro personalizável,distância entre giros&definir comprimento.Venha e discuta conosco com sua exigência e nós construiremos sua própria linha de giro.
TAIWAN TWINE AND ROPE CO., LTD.
3S-SWL
none
999999999
http://schema.org/InStock
USD
2020-12-31
https://www.longlinesfishing.com/pt/swivel-line-with-3-strand-twisted-rope.html
TAIWAN TWINE AND ROPE CO., LTD.
90
out of
100
based on
100
user ratings
Enquiry Now
Produtos Lista