TAIWAN TWINE AND ROPE CO., LTD. est le fabricant, fournisseur et exportateur de
Corde En Polyester À 3 Torons
, Usine située à Taiwan. Nous composons de nombreux professionnels qui travaillent épaule par l'épaule, à fournir un meilleur service, en ce qui concerne la garantie de la qualité des produits, service après-vente, et nous ne améliorer encore mieux en mieux.
Notre
Corde En Polyester À 3 Torons
produits sont largement reconnus et approuvés par les utilisateurs et peuvent répondre à l'évolution continue des besoins économiques et sociaux. Nous accueillons les nouveaux clients vieux de tous les horizons de la vie à nous contacter pour de futurs rapports d'affaires et succès mutuel.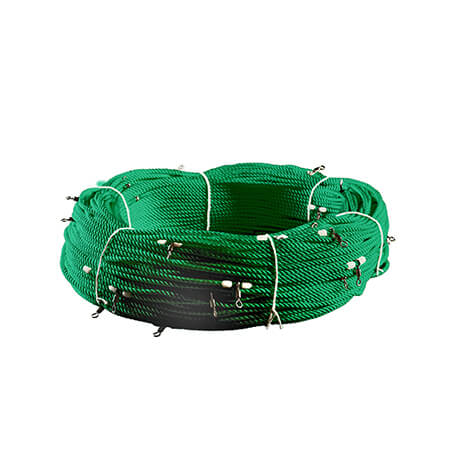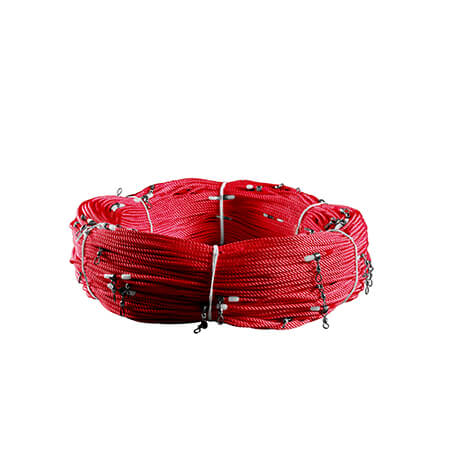 Corde En Polyester À 3 Torons
Modèle - 3S-SWL
Matériel pour ligne principale:3-volet 100%Corde de polyester ou polyester/Corde mixte Danline
Diamètres:2.5 mm,3.0 mm,3.5 mm,4.0 mm,4.5 mm,5.0 mm,5.5 mm
Construction:Bouchons en plastique moulé résistant aux intempéries
Bouchons liés qui retiennent jusqu'à 100 kgf de force de traction.
L'acier inoxydable pivote pour plus de durabilité.
Hautement personnalisable sur le maquillage.
Options de couleurs disponibles avec résine colorée.
Origine:Taïwan
La ligne pivotante est un pré-ligne principale bouchée,avec émerillons réglés à intervalles fixes selon la demande.Pour ceux qui recherchent la plus grande résistance à l'abrasion pour la ligne principale de pêche à la palangre de fond,notre ligne pivotante composée de 3-la corde torsadée à torons est la solution idéale.Le matériau de la corde est disponible en 100%polyester,ou en polyester/Danline(polypropylène haute densité)corde mixte,les deux sont spécifiquement réglés avec le bon équilibre et la bonne torsion pour une manipulation facile;Tout moulé-les bouchons en plastique résistant aux intempéries assurent l'uniformité&stabilité des bouchons même dans les conditions les plus sévères de la mer profonde;Seuls les émerillons en acier inoxydable sont choisis pour assurer une durabilité à long terme;Les cordes sont en outre traitées à la résine pour une meilleure résistance à l'abrasion et offrent en même temps des options de couleur(rouge,jaune ou vert).
Notre ligne pivotante est très polyvalente avec un type de pivot personnalisable,distance entre pivots&ampli;longueur définie.Venez discuter avec nous de vos besoins et nous construirons sur mesure votre propre ligne pivotante.
TAIWAN TWINE AND ROPE CO., LTD.
3S-SWL
none
999999999
http://schema.org/InStock
USD
2020-12-31
https://www.longlinesfishing.com/fr/swivel-line-with-3-strand-twisted-rope-2.html
TAIWAN TWINE AND ROPE CO., LTD.
90
out of
100
based on
100
user ratings
Enquiry Now
Produits Liste