Opgericht in , Wij zijn een professionele Taiwan
Draaibare lijn met 3 Strand Twisted Rope
fabrikant, fabriek, leverancier en exporteur. We hebben de productie goed cijfer producten meer dan jaar ervaring. Wij zorgen voor een hoge kwaliteit en concurrerende prijs en snelle levering voor u. We hebben al sinds lange termijn zaken met onze klanten vertrouwen op onze sterke vermogen en stabiele ontwikkeling.
Onze
Draaibare lijn met 3 Strand Twisted Rope
overeenkomen met de strenge kwaliteitsnormen van de internationale markt. Kwaliteit is iets wat we in onze pas, want het is een onlosmakelijk onderdeel van het juiste gedrag en werkethiek. Onze kwaliteitsnormen fungeren als een bench mark voor de gehele branche.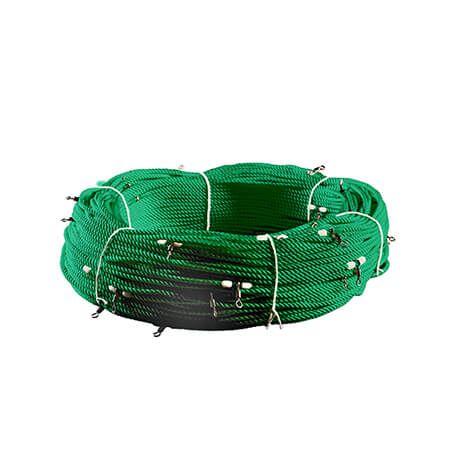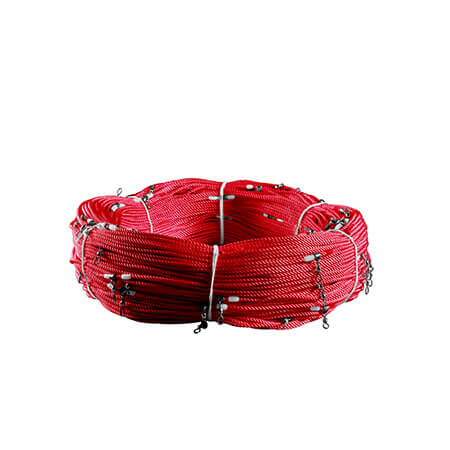 Draaibare lijn met 3 Strand Twisted Rope
Model - 3S-SWL
Materiaal voor hoofdlijn:3-streng 100%Polyester touw of polyester/Danline gemengd touw
diameters:2.5mm,3.0mm,3.5mm,4.0mm,4.5mm,5.0mm,5.5mm
Bouw:Weerbestendige gegoten plastic stoppers
Verbonden stoppers die tot 100kgf trekkracht tegenhouden.
Roestvrijstalen wartels voor duurzaamheid.
Zeer aanpasbaar op set make-up.
Kleuropties beschikbaar met gekleurd hars.
Oorsprong:Taiwan
Draaibare lijn is een pre-afgesloten hoofdlijn,met wartels ingesteld op vaste intervallen door de vraag.Voor diegenen die op zoek zijn naar uiterste slijtvastheid voor de hoofdlijn voor vissen op de lange beuglijn,onze draaibare lijn gemaakt met 3-streng gedraaid touw is de ideale oplossing.Touwmateriaal is beschikbaar in 100%polyester,of in polyester/Danline(polypropyleen met hoge dichtheid)gemengd touw,beide zijn specifiek afgestemd met de juiste balans en draai voor eenvoudige bediening;Alles gevormd-weer plastic stoppers zorgt voor uniformiteit&stabiliteit van de stoppers, zelfs onder de zwaarste omstandigheden op diepzee;Alleen roestvrijstalen wartels zijn gekozen om duurzaamheid op lange termijn te verzekeren;Touwen zijn verder met hars behandeld voor verbeterde slijtvastheid en biedt tegelijkertijd kleuropties(rood,geel of groen).
Onze draai-lijn is zeer veelzijdig met aanpasbaar draai-type,afstand tussen wartels&lengte instellen.Kom en bespreek met ons met uw vereiste en wij zullen uw eigen draaibare lijn op maat bouwen.
TAIWAN TWINE AND ROPE CO., LTD.
3S-SWL
none
999999999
http://schema.org/InStock
USD
2020-12-31
https://www.longlinesfishing.com/nl/swivel-line-with-3-strand-twisted-rope-2.html
TAIWAN TWINE AND ROPE CO., LTD.
90
out of
100
based on
100
user ratings
Enquiry Now
Producten Lijst