Si prega di controllare
Cavo A Treccia
tramite il nostro sito web. Siamo fornitore, produttore, esportatore e designer eccellente. Abbiamo anche ai team di lavoro, quindi dobbiamo solo credere che possiamo fare perfettamente tutto per voi. Siamo fiduciosi che i campioni saranno molto soddisfacenti. La nostra comprensione e cooperazione reciproca certamente tradurrà in importanti affari e buona service.If si vede alcuna possibilità di fare meglio, fatecelo sapere, faremo in modo che tutte le vostre domande riceveranno la nostra attenzione rapida.
Forniamo il più alto livello
Cavo A Treccia
e di servizio pieno di cuore. Vi forniamo i prodotti affidabili, capacità di produzione affidabile e ricco e potente knowledge.We tattico hanno sperimentato ingegneri e sempre assicurare prodotti di alta qualità con la consegna veloce.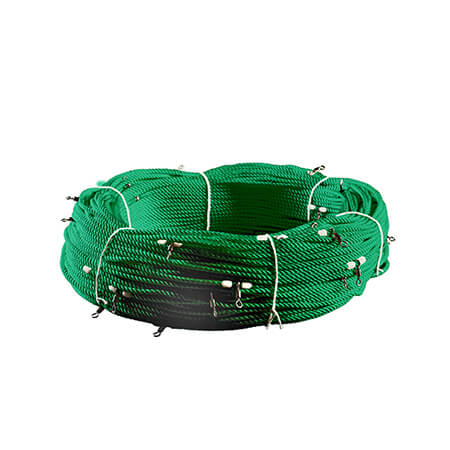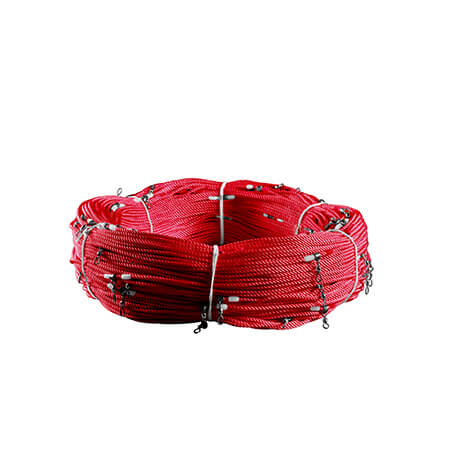 Cavo A Treccia
Modello - 3S-SWL
Materiale per linea principale:3-filo 100%Corda di poliestere o poliestere/Corda mista Danline
diametri:2.5 millimetri,3.0 millimetri,3.5 millimetri,4.0 millimetri,4.5 millimetri,5.0 millimetri,5.5 millimetri
Costruzione:Tappi di plastica stampati resistenti alle intemperie
Tappi incollati che trattengono una forza di trazione fino a 100 kgf.
Girelle in acciaio inossidabile per una maggiore durata.
Altamente personalizzabile sul set trucco.
Opzioni di colore disponibili con resina colorata.
Origine:Taiwan
La linea girevole è un pre-linea principale chiusa,con girelle impostate a intervalli fissi a richiesta.Per coloro che cercano la massima resistenza all'abrasione per la linea principale di pesca con palangari di fondo,la nostra linea girevole realizzata con 3-la corda attorcigliata è la soluzione ideale.Il materiale della corda è disponibile in 100%poliestere,o in poliestere/Danline(polipropilene ad alta densità)corda mista,entrambi sono specificamente sintonizzati con il giusto equilibrio e rotazione per una facile maneggevolezza;Modellato tutto-i tappi in plastica per condizioni atmosferiche garantiscono uniformità&stabilità dei tappi anche nelle condizioni più gravi in acque profonde;Per garantire una lunga durata, vengono scelti solo snodi in acciaio inossidabile;Le corde sono ulteriormente trattate con resina per una maggiore resistenza all'abrasione e allo stesso tempo offrono opzioni di colore(rosso,giallo o verde).
La nostra linea girevole è altamente versatile con tipo girevole personalizzabile,distanza tra girelle&impostare la lunghezza.Vieni a discutere con noi con le tue esigenze e costruiremo su misura la tua linea girevole personale.
TAIWAN TWINE AND ROPE CO., LTD.
3S-SWL
none
999999999
http://schema.org/InStock
USD
2020-12-31
https://www.longlinesfishing.com/it/swivel-line-with-3-strand-twisted-rope-4.html
TAIWAN TWINE AND ROPE CO., LTD.
90
out of
100
based on
100
user ratings
Enquiry Now
Prodotti lista